Hurry, before it's gone! There's a limited supply available at the

60% off discount

so click the "ADD TO CART" button now!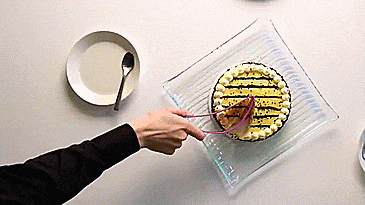 Are you tired of uneven slices? Dirty finger marks all over the cake? Kids complaining that others got a larger portion? The EasyGrab Cake Slicer lets you effortlessly cut out perfect slices, everytime! It is specifically designed to follow the shape of any cake, allowing you to simply grab and separate the slices to be placed on a plate. In other words, using it is a piece of cake!
All you need to do is gently press through a cake, squeeze it, and lift the piece onto your plate
It makes cutting and serving your favorite cake elegant and simple!
Designed in the USA for longevity and durability 
Easy to clean and 100% dishwasher safe!
All Modernized Life™ orders are backed by a 60 day, 100% satisfaction guarantee. We will do whatever it takes to ensure your satisfaction. That is what being part of the Modernized Life™ family is like! We are a family owned business, and want the best experience for all of our over 200,000 loyal customers. Including you!