Increase your height immediately, discretely, and comfortably.
*Each order includes lifts for both shoes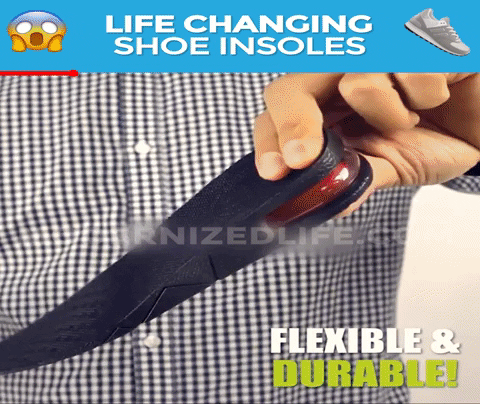 Stop ever feeling insecure about your height, and regain your true confidence through this simple and effective solution instead!

If you're looking for an incredibly easy way to get a nice boost in height these insoles are an absolute must-have!

They're compatible with all shoe styles and are easily adjustable by you so that one size fits everyone perfectly.

We design with comfort in mind so you can be confident in wearing them for long hours at a time.
Benefits:
Adjustable Design: Height increase insole is adjustable from 1.2" to 3.5" Inches depending on shoe type. 
InstantLifts™ System: Enjoy extra comfort thanks to our patented design that allows the air between insoles and shoes to circulate, which helps to draw moisture away from your shoes, and keeps your feet dry and comfortable.

Built For Men & Women: They will be discrete inside of your shoes so you can be confident wearing these as a male or female!
 CLICK THE ORANGE "ADD TO CART" BUTTON ABOVE TO GET YOURS  
All Modernized Life™ orders are backed by a 60 day, 100% satisfaction guarantee. We will do whatever it takes to ensure your satisfaction. That is what being part of the Modernized Life™ family is like! We want the best experience for all of our over 200,000 loyal customers. Including you!